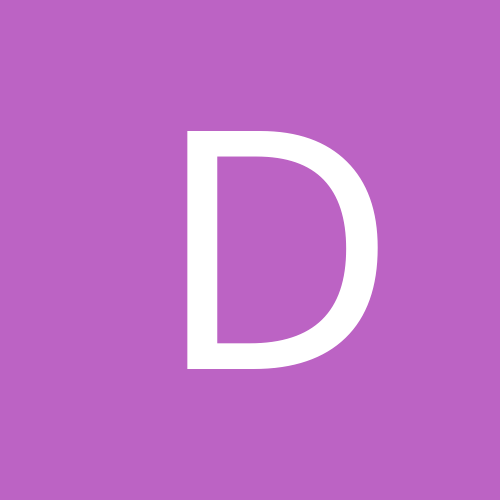 Content count

39

Joined

Last visited
Community Reputation
0
Neutral
General Info
Location
Car Type
Car Model
spotted a white 180 with black bonnet turning onto boulevard from taren point this arvo. didnt catch the plates as was driving past him. but still looked good

Yeah I spotted BIG-180 aswell. Looked abit painful.

spotted a white s15 with black front end and sik bright pink front wheels at brighton this arvo. didnt catch the plates tho

Black 180 this morning comin out of taren point onto taren point rd. BIG-180. I was in the orange datto.

Spotted BIG-180 at sans souci thru to Brighton yesterday morning. You were playing catch up with a silver mx5. Wasn't in my car tho:(

Hahaha. What's wrong with the HIDs mate? Little but brighter than the original candles I had for headlights.

Followed FKD-LAW this morning from Miranda to airport tunnel. Man your car is low. Seen sparks comin off the exhaust plenty times. Looks real nice to hey.

pretty sure i spotted rayd last night near the dolphin wall. i knew the cops would be sittin there and wasnt sure if you seen them or not?

yeah pretty sure i spotted you mate. wasnt sure if you were on here or not. hahaha dont mind givin a squrt in traffic. makes the shit traffic worth it sometimes

was kinda driving with a red s14 with sweet offset and dish on front wheels and looked like stockies on rear with large rear wing through miranda to sutherland.

you drive the orange datto man? i own FAT-18T.. nice datto...needs an SR20 though! yeah thats me mate. has got an sr20 champ. de only tho. cant do turbo. cars to light says the rta.

spotted red s15 on sat morning at miranda plates FHRX. and this arvo followed FAT-18T red 180sx through airport tunnel and brighton all the way to ramsgate

hey guys the Sydney Datsun Club is having a cruise on the 13th March. all are welcome and encouraged. Cruise Sunday 13th march 2011 Cruise to Warragamba Dam All Welcome Have a look at the Map below and see what you think meet point A on the map is a park on elizabeth drive i cant seem to find the name of it? Leaving there 10.00am [MAP] More Details To come after the dam we will probaly head up to the Riff along the river somewere. The club normally gets roughly 45+ cars to cruises and is a good day had by all.

so since nothing has happened wondering if anyone is keen for a cruise? not sure where to maybe a friday night or something? lets get some ideas together and make it for a night everyone can make or plan fad ahead people can work it into schedules?