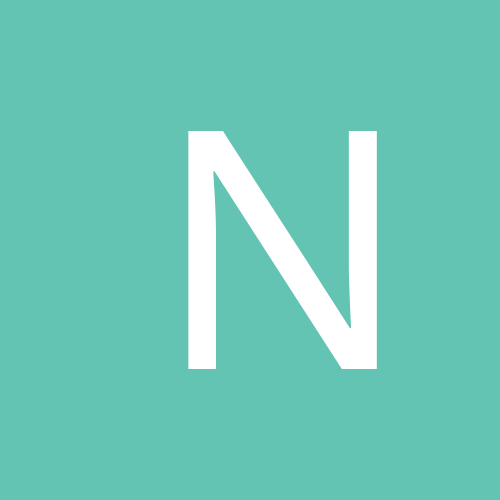 Content count

28

Joined

Last visited
Community Reputation
0
Neutral
thats the one mate, does he post on here or could you pm me his email contact or something?

Hey Guys does anyone know the owner of a resprayed pale blue S14a, on mad offset silver meisters (or professors was hard to tell) See him around Sylvania and Cronulla on the reg but never get a chance to chat to him. I want to do a feature on his car, if anyone knows him or has his details can you inbox me on here or email nick@hot4s.com.au cheers Nick

grey ceffy on black wheels, on boulevarde just turning off princes highway, massive aero looked like BN or something similiar, sooo low.

clean looking 86 down near the wharf at como today, i was in the white e30, wanna trade?

spotted a kitted white chaser on bnr34 wheels this morning at the intersection of bates drive and princes hwy in kareela, looked so good man, i was in the white e30 bmw on red sportmaxx.

thanks mate. Let me know how you go doing the conversion, looks like you picked up your coupe for a bargain so you should have a bit of cash to play with when it comes to engine selection. These cars don't have a bolt in suspension solution like my previous cars did so atm im spending my time and money on that.

Hey Guys Previously i have had an ra28 celica with a built 1ggte, an R32 GTR that got smashed by some hit and run scumbag who has some bad luck coming their way, and an sr20det 180sx. After deciding 6 months ago to get out of the car scene and save to travel, i started to feel the itch again. During May i went to time attack with some mates and the sights, smells and primarily the NOISE! made me realise that i wanted a race car and i wanted it now. An E30 M3 racing on the day caught my eye, as i drove past a gorgeous e30 sedan everyday on the way to and from work and always annoyed my mates by making them look whenever we were nearby. When the commodore wagon i was driving at the time gave up the ghost, i was on the hunt for a new car and to hell with traveling. Two weeks ago, i saw my dream E30 up on carsales for a very good price. I couldnt believe it. I rang the owner and went through the motions, she was clean as could be and next thing i knew i was the proud owner of the 1990 E30 Sedan that i had envied for so long. Specs for the moment are as follows 1990 E30 318i Sedan Standard M10 engine Powerchipped standard ECU Factory fitted M Technic Bodykit (which i understand is very rare) Electric Sunroof M Technic gearknob HID Kit Lowered on Pedders sports riders all round 15x8 +0 Sportmaxx with red centres Yokohama S-Drive 185-50-15 all round She currently scrubs at the back a little but i should have that sorted soon. My plans for the moment are to install coilovers, most likely BC as i live 5 minutes from Just Jap, which requires a bit of work like cutting and shutting the front spindles and strengthening the rear strut towers. Down the line i am considering an engine coversion to a ca18det, which i know will offend the purists but they are cheap and strong, with the current engine being very expensive to get reasonable numbers out of. My first consideration is always reliability as this is my daily driver as well as my hopeful track car, so we will see. So far none of the normal euro garages have been too forthcoming with information on the conversion but there are a few frankenstein cars floating around the internet that will provide inspiration for me. For the moment im just enjoying having a good looking car that handles beautifully. Here are a couple of photos of her from Saturday when i went for a drive with a mate who also rolls in an E30.

haha thanks brennno, thanks heaps to varvs and mitch for their help. Still waiting on the letter from the decc, taking forever.

thanks heaps guys! I will send you pms with my phone number to organise stuff. Mitch, if its cool i would love to pick your brain about going through the decc, getting a bit nervous about it.

6pack of bourbon and coke and $20 for SMIC it is sir! I still have my stock bov luckily. Can you pm me your mobile no. and i will come grab it off you?<br><br>

Hey Guys, Latest incident in a string of bad car luck was getting defected for exhaust noise and pod on the way to DA on Sunday. They ignored my fmic, coilovers, wheels, bleed valve, atmo catch can and lowness though which was lucky. SO i need to go to the DECC, and i bet that those guys wont miss the above when they go over the car. I need to buy or borrow a stock 180sx exhaust system, side mount intercooler and piping, and an airbox with snorkel, if anyone can help me out with anything they have a case of the beer of their choice heading their way and it would be hugely apprecciated. Also one of the cars they pulled over with me got done for emissions and a bunch of other stuff because he kept running his mouth, further proof that shutting up and being respectful regardless of what the highway patrol man says might get you off easier than challenging everything they say. Thanks Nick

hey dude, just put the same wheels on my 180, they will sit outside your guards front and back about 10mm, you can roll and flare the rears to bring them back in, but the only way i could fit them under my front guards was with a lot of negative camber, the standard front 180 guards will come out a little bit but not enough to cover them. This is giving me some issues with scrubbing on full lock but if you just hammer away at your inner guards you should be able to get around it. I run a 235/45 at the back and 225/45 front, though i would get easier steering clearance with a 40 profile. Hope this helps.

silver type x in kirrawee just after 6, what exhaust are you running dude it sounds brutal, almost too brutal for an sr?

last cruise through the national park to stanwell and stuff was pretty good i thought. Should do it again, could go down to garie to perch up, few fun twisties down there.

there is a colourbond fencing place at kirrawee that i spoke too, they said $50 a wheel to powdercoat. Not sure what colours they do but.